If you have a sports-related business or you want to prepare a great place to train with your friends, we are here to assist. We are offering professional synthetic turf installation services for sports fields all across America, and we are ready to help you transform that beautiful lawn into a sports extravaganza.
Benefits of Artificial Turf VS Real Grass
We know that you must have high-quality grass in your field so you can play adequately. Unfortunately, real grass can deal with lots of wear and tear very often, which is why sometimes you will have small patches of grass that end up missing from time to time. And that's why we are here to help. With help from synthetic turf, you can easily equip your American football, field hockey, soccer, tennis, golf, and lacrosse fields with grass that won't get damaged at all. The most important aspect is that you get to enjoy playing with others while still having the field look fantastic at all times.
The great thing about synthetic turf is that it's very durable. On top of that, if there are any issues, you can replace it with ease, and that alone can bring in some fantastic results. Plus, we are offering some very affordable services too, which means you can purchase and also install synthetic turf very quickly without having to spend a lot of money. It's the best of both worlds, and it will bring in front an outstanding experience.
Thanks to our innovative solutions, you will have no problem equipping any sports field with outstanding synthetic turf. You can learn more about the synthetic turf benefits HERE, and if you have any questions, you can always get in touch with our team. We also offer 15 years of warranty for the Sports synthetic turf Installation, which means you can easily let us know when you encounter any challenges, and we will be there to help at all times. If you need to equip any sports field anywhere in the US with synthetic turf, contact us today and we guarantee you will not be disappointed!
About Us
Warranty
FAQs
Gallery
About Us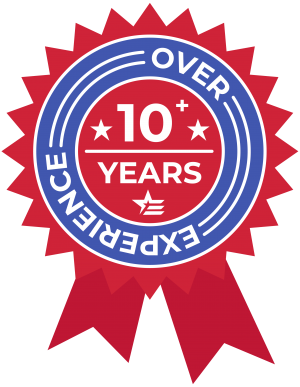 U.S. Artificial Grass believes that everyone should have access to superior quality and affordable artificial grass. To make that happen, we deliver an unbeatable combination of top quality synthetic grass products, expert installation services, and excellent customer service to homeowners and businesses. We are experts in the installation of superior quality artificial turf for residential and commercial landscaping projects. Artificial grass has improved tremendously over the last ten years and today's synthetic turf closely mimics natural grass in appearance and touch. We supply and install the most beautiful artificial grass products available on the market to give your landscape a natural and long-lasting appeal.
Warranty
FAQs
Gallery